Free Event Sunday, 3/6/22: 10th Annual Commemoration of the Life of Roberto Clemente
Please join us for the 10th Annual Commemoration of the Life of Roberto Clemente, a free event to be held on Sunday, March 6, 2022 at 2:00 PM at Dunkin' Donuts Park in Hartford, honoring the life of the baseball legend, civil rights activist and humanitarian.
The event committee this year includes five students from Sport and Medical Sciences Academy who managed production of this event as part of their senior Capstone project.  The SMSA students are Samantha Diaz, Carla Fernandez, Zaida Mercado, Jhoanely Torres ,and Nairoby Hiraldo.  Each of them were also recognized at the María Sánchez award ceremony with a $500 scholarship from CICD Parada Puertoriquena — delivered by Dr. Miguel Cardona, US Secretary of Education.
As part of the celebration, SMSA students will be participating in the Roberto Clemente Foundation's #GivingTuesdayGiveHope program in which they pledge 21 hours of community service to communicate Clemente's love of family, country, community service, and humanitarian work.
Families are encouraged to attend this free event.
Refreshments will be served.
For more information about the event, please contact:
Alex Mercado, TESOL Teacher, Sport and Medical Science Academy
Phone: (860)695-6971
Scholarship Information for Students
Event sponsoring organization, the CICD Parada Puertoriquena is now accepting applications for the 2022 NPRDP Scholarship Program, awarding 100 scholarships at $2,000 each. Applications can be completed online at
https://t.co/ddT2K6KQpj
on or before March 26, 2022.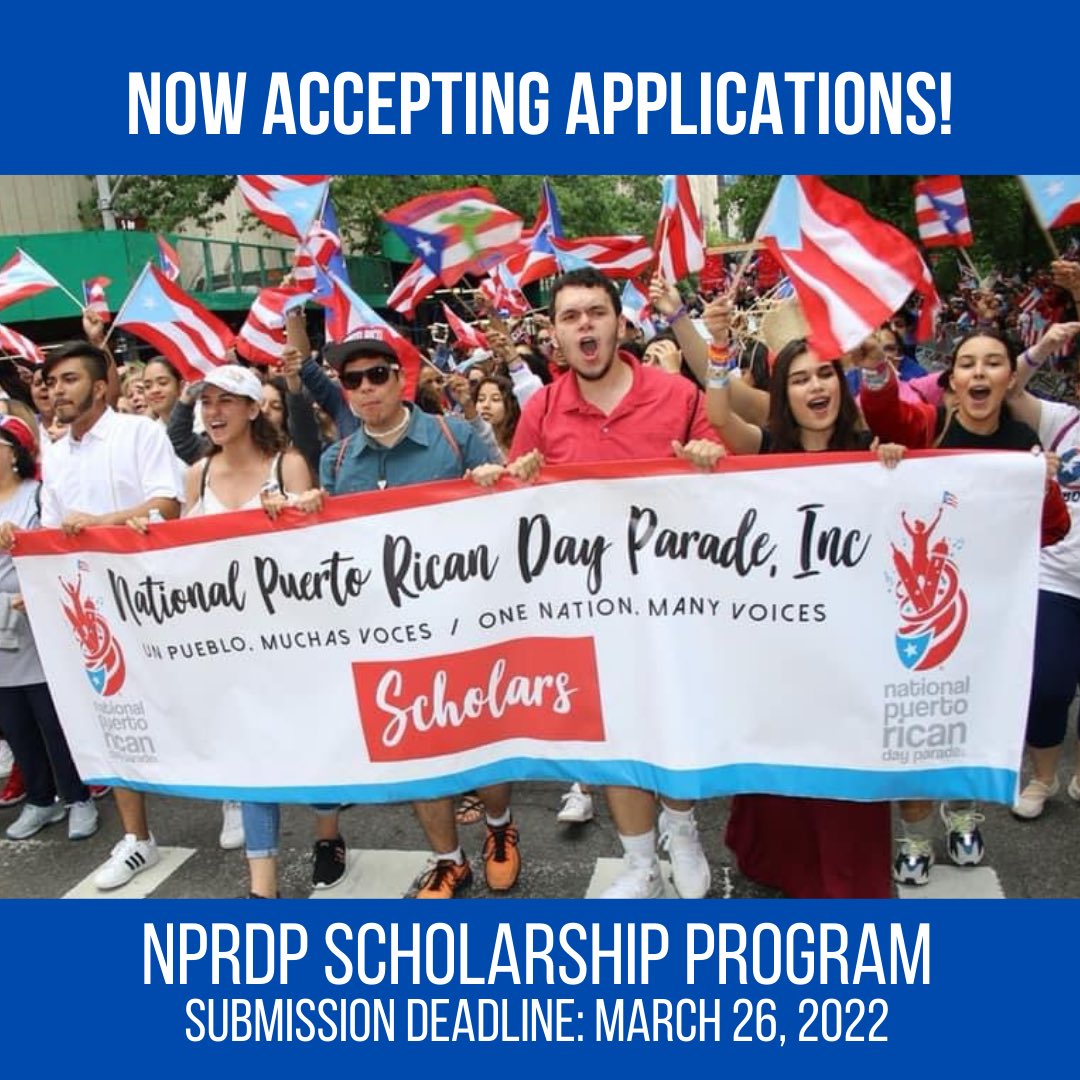 ---
Should you make a donation, the committee asks that in the comment section, you include "Roberto Clemente Life Commemoration Event".