Spotlight On Excellence Issue 21 120913 DISTRICT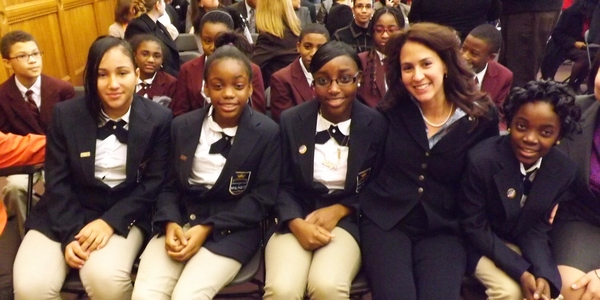 Dr. Christina Kishimoto, Superintendent of Hartford Public Schools celebrates with students, Destinee Marquez, Nastasia Lewis, Shaday Hall and Jamaya Wallace from FUSE/Jumoke Academy Schools at
press announcement.

The Superintendent's Corner

Hartford Public Schools was selected as a finalist for the Race To The Top Grant.

We are thrilled that we are among the 61 finalists selected nationwide for Race To The Top grants from 372 applications that were submitted to the U.S. Department of Education.

HPS Happenings

In Our Schools

HPS Announcements

Hartford Public Schools Wins $5 Million District-Charter Collaboration Grant in Partnership with Achievement First and FUSE/Jumoke Academy Schools

Hartford Public Schools will expand its partnerships with the Achievement First and Jumoke Academy charter school organizations with a $5 million grant from the Bill & Melinda Gates Foundation. Hartford, whose district-charter partnership began in 2008, will use the additional funds to…

HPS Office of Early Literacy and Mega Education Team Up on the "Get Greedy for Writing" Contest
This is Cityra Riley, an adorable 3rd grade student, right? Right! But she is also one of the two super-smart, really hard-working grand-prize winners of the "Get Greedy for Writing Contest"…

"Ready, Set, College!" Art Contest Winners Tour Yale University!

On November 28th, three fifth grade students from Parkville Community School and twelve second grade students from Eleanor B. Kennelly School toured Yale University.
Please submit articles to