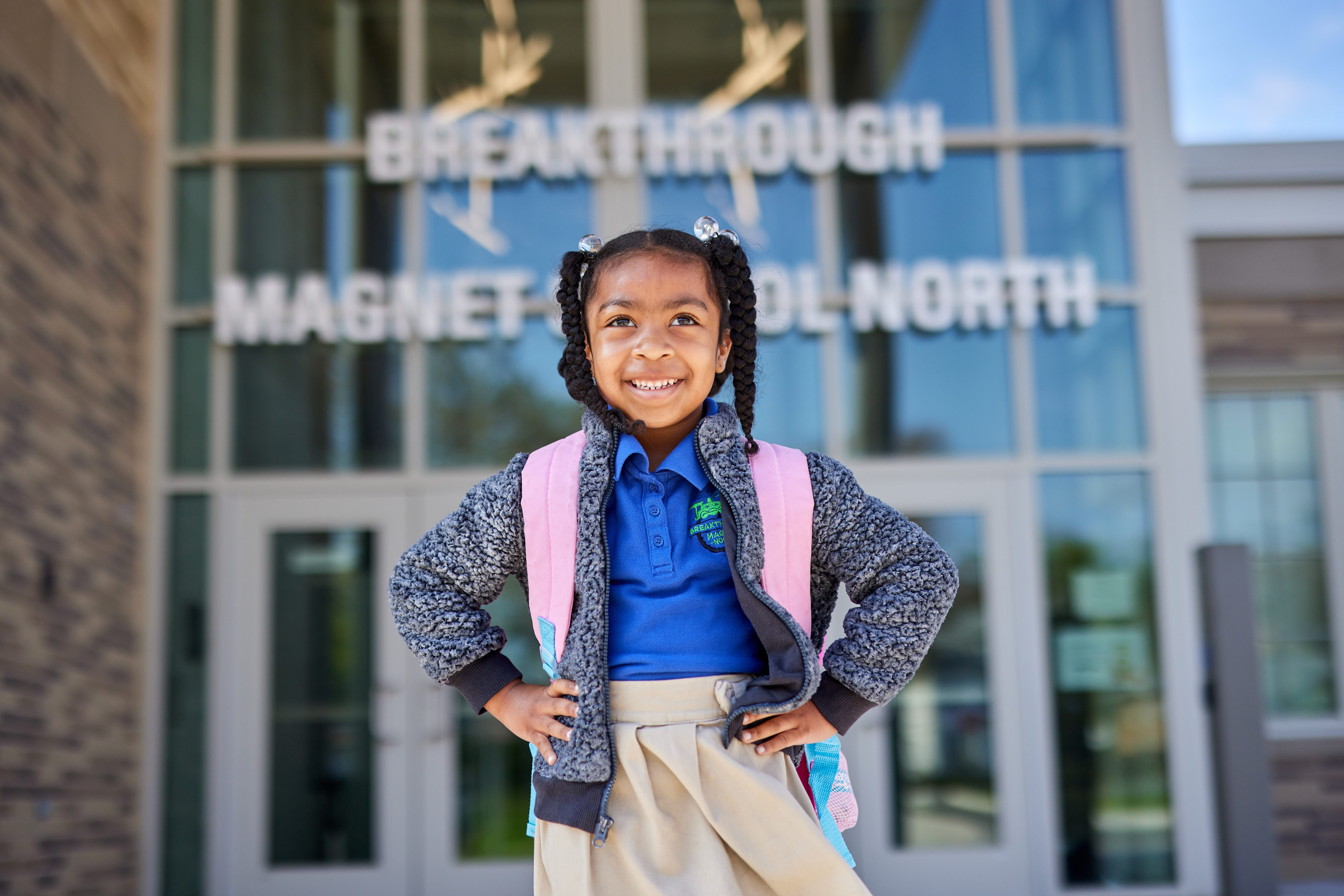 Welcome to Breakthrough Magnet School North!
A global school for students of character!
Accolades
Breakthrough Magnet North was recognized by the Magnet Schools of America as a School of Excellence in 2019 and 2020
Curriculum
Breakthrough Magnet North utilizes a unique Character Education/ Social Emotional Learning Curriculum infused with intentional Mindfulness training.
Extra Curricular
Breakthrough Magnet North offers Safety Patrol, Gardening, and Band/Instrument lessons. After- school sports are available to students in grades 3-5.
Community
Every Friday, we gather as a school community for weekly community meetings in which students and classes have the opportunity to showcase learning aligned with our Character Theme.
Partnerships
We are pleased to have community partnerships with the Children's Hospital, Hands on Hartford, Hartford Garden Advisory, Joan Dauber Food Bank and Hartford Performs.