Dear Families,
I hope you are having a successful start to the 2023-2024 school year! Please see below for some updates from Hartford Public Schools.
NEW: Attendance Matters!
The first two weeks of school are complete, and as we progress through the new year, I hope you continue to make attendance a priority. Missing just one day of school can put your child at a disadvantage when it comes to academic, social, and emotional learning.
All year long, we'll be offering students incentives for having strong attendance. We want to know what makes you excited to go to school. Join our 3rd annual "Arts for Attendance" challenge! Students of all ages, as individuals, in teams, or with their teacher, are encouraged to create a video or a visual poster explaining why it's important to show up each and every day. All entries should include the slogan from last year's winners: "Go to school to learn what talents are hidden inside you! School is cool!" All entries must be submitted to a teacher or administrator by September 29. Schools will then pick their favorites, and the public will vote for a district-wide winner! Winners will be honored at the November Board of Education meeting.
I look forward to seeing your beautiful and creative creations!
NEW: Great Path Students Receive National Recognition
Congratulations to two students from Great Path Academy who have earned national recognition for their academic accomplishments! Angel Montero and Natalie Hernandez received the National Hispanic Recognition Award from the College Board for having above a 3.5 GPA and being in the top 10 percent of PSAT test takers. I am so proud of Angel and Natalie for their hard work in the classroom. I also want to congratulate the teachers and staff at Great Path, along with Principal Fitzgerald, for providing an environment that allows all students to achieve and be their very best selves.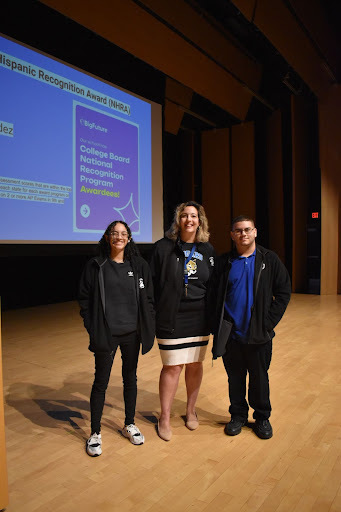 <REMINDERS AND RESOURCES>
Yours, in partnership,
Dr. Leslie Torres-Rodriguez Superintendent Hartford Public Schools
Actualización de la Superintendente - 8 de septiembre de 2023
8 de septiembre de 2023
Estimadas familias:
¡Espero que estén teniendo un exitoso inicio del año escolar 2023-2024! Vea a continuación algunas actualizaciones de las Escuelas Públicas de Hartford.
<NUEVO> ¡Temas de asistencia!
Se han completado las dos primeras semanas de clase, y a medida que avanzamos en el nuevo año espero que sigan haciendo de la asistencia una prioridad. Perder solo un día de clase puede poner a su hijo(a) en desventaja en lo que se refiere al aprendizaje académico, social y emocional.
Durante todo el año, estaremos ofreciendo incentivos a los estudiantes por su gran asistencia. Nos gustaría saber que les entusiasma sobre asistir a la escuela. ¡Únanse a nuestro 3.er reto anual de «Arte en la asistencia»! Se anima a los estudiantes de todas las edades, de forma individual, en equipos, o con su docente, a crear un video o póster visual que explique por qué es importante asistir cada día y todos los días. Todas las postulaciones deben incluir el eslogan del ganador del año pasado: «¡Ve a la escuela para saber qué talentos tienes escondidos en tu interior! ¡La escuela es divertida!». Todas las postulaciones deben presentarse a un docente o administrador antes del 29 de septiembre. ¡Luego las escuelas escogerán sus favoritos, y el público votará por un ganador de todo el distrito! Se les hará un reconocimiento a los ganadores en la reunión de noviembre de la Junta de Educación.
¡Espero ver sus hermosas y creativas creaciones!
<NUEVO> Estudiantes de Great Path reciben reconocimiento nacional
¡Felicitaciones a dos estudiantes de la Academia Great Path que han ganado el reconocimiento nacional por sus logros académicos! Ángel Montero y Natalie Hernández recibieron el Premio Nacional de Reconocimiento Hispano de parte de la Junta Universitaria por tener un promedio de calificaciones (GPA, por sus siglas en inglés) superior a 3.5 en el 10 por ciento superior de los examinados en el Examen preliminar de aptitud académica (PSAT, por sus siglas en inglés). Estoy muy orgullosa de Ángel y Natalie por su arduo trabajo en el aula. También quiero felicitar a los docentes y al personal de Great Path, junto al Director Fitzgerald, por brindar un ambiente que les permite a todos los estudiantes lograr y ser la mejor versión de sí mismos.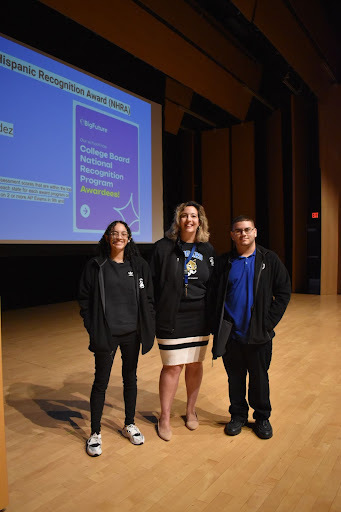 <RECORDATORIOS Y RECURSOS>
Noticias y eventos comunitarios
Atentamente, en colaboración,
Dra. Leslie Torres-Rodríguez, Superintendente
Escuelas Públicas de Hartford